Mia Shirodkar
SPORTS THERAPIST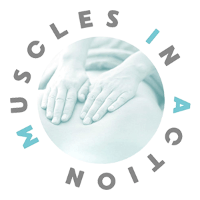 Mia is a Sports Massage Therapist with experience and qualifications in Sports Massage aswell as also being fully qualified in Swedish massage. Services include pre & post event massages, relaxing remedial massage and deep tissue/sports massage to help ease those sore mucles.
Mia is also fully trained in mixed martial arts, having earned a black belt at the young age of 16 where she then had the honour of instructing fellow students.
Sports Massage isn't just for sports enthusiasts, it can help anyone! If you have a desk job, drive long distances or tend to sit for long periods of time, the muscles tend to adapt to that position, causing them to become tight. Regular massages can help loosen the muscles and stop any aches and pains you are experiencing.


If you are physically active or compete you'll find your muscles will also become tight, stretching is important but due to micro tears in the muscle fibres you'll find a build up of scar tissue "knots" which can be broken down by having a sports massage, enhancing your performance and reducing the risk of injury.
Portsmouth Clinic (Alexandra Sports)
Monday | 18:00 - 21:00
Wednesday | 18:00 - 21:00
Friday | 18:00 - 21:00
Saturday | 12:00 - 18:00
Services Offered -
Pre & Post Event Massage
Takes place immediately before an event, a short invigorating massage to warm, stimulate and prepare the muscles for action.
Relaxing Remedial Massage
To help unwind, de-stress and relax.
Deep Tissue Sports Massage
this can be a general maintenance massage or for an individual that requires specific attention to a troubled area.
How to book an appointment
We highly recommend booking in advance to ensure you get the dates and times you require. There are various ways to book with our in-store Podiatrist
---
Head in to either of our stores and speak with a member of staff. They will be able to find you the next available appointment.