Garmin Forerunner® 245 Music Running Watch
GPS running smartwatch with music and advanced training features
Sync with music streaming services, such as Spotify®

 

and Deezer, to easily store and play your favourite songs right from your watch
Evaluates your training status to indicate whether you would benefit from another session this week or have been overdoing it and need a rest day; offers additional performance monitoring features
Get free adaptive training plans from Garmin Coach, or create your own custom workouts on our Garmin Connect™

 

online fitness community
Provides advanced running dynamics2, including ground contact time balance, stride length, vertical ratio and more
Safety and tracking features3, such as built-in incident detection, make it easy to share your location
Customise with free watch faces, apps and more from our Connect IQ™

 

Store
Battery life: up to 7 days in smartwatch mode; up to 6 hours in GPS mode with music
You do the running. Forerunner 245 Music does the thinking. It even gets to know you, mile after mile and song after song. This GPS smartwatch has storage for your favourite tunes, so you can keep moving to the music without having to lug your phone along. It also tracks your stats, crunches the numbers and gets to know all about your performance, your running form, your training history and even your goals. All you need to focus on is putting one foot in front of the other.
Let the music play
If you can't run without the perfect playlist, you won't be able to run without Forerunner 245 Music. Sync your carefully crafted playlists from select music streaming services1 — such as Deezer and Spotify — to your watch for ad-free listening. You can even store up to 500 songs right on your watch. It's easy to transfer music from your computer and then queue up your favourite playlist for easy listening through headphones enabled with BLUETOOTH® technology.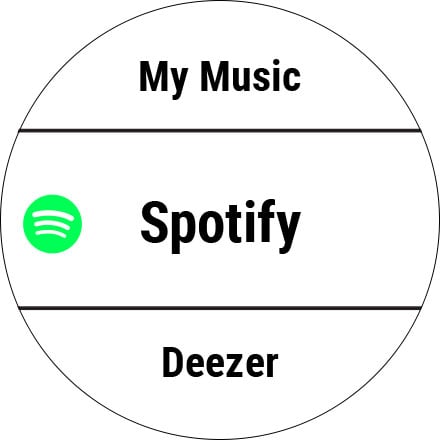 Advanced performance analytics
What amount of training is right for you? Forerunner 245 Music offers personalised training and recovery insight for smarter training decisions, helping you prepare for your next race. It keeps tabs on your VO2 max and understands how heat and altitude impact your performance. The higher your VO2 max, the higher you can expect to perform, which is exactly what is shown by the performance condition metric. Training status evaluates your recent exercise history and performance indicators to let you know if you're training productively, peaking or overreaching. See how your workouts influence the development of endurance, speed and power with aerobic and anaerobic training effect feedback. Recovery time helps you maximise the benefit of your efforts by predicting when you will be ready for your next tough challenge. You can even view your overall training load, which measures your exercise volume from the last 7 days and compares it to the optimal range for your fitness and recent training history.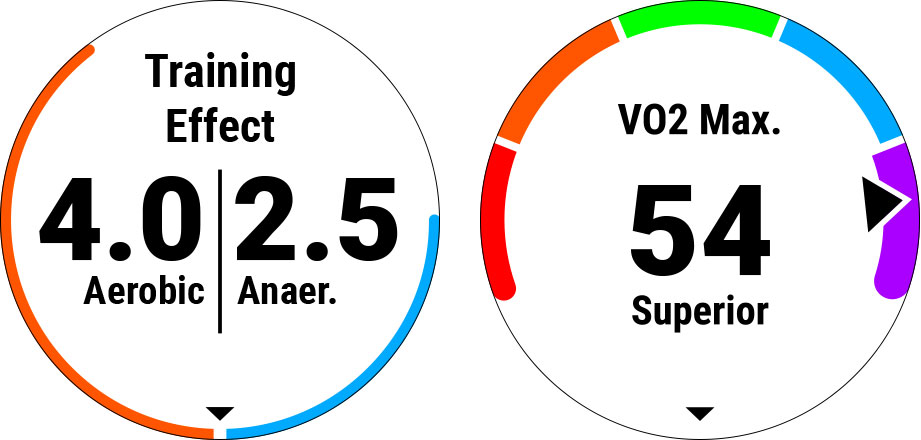 More ways to work out
Running is what you do, so train smarter with the tools available from our Garmin Connect online fitness community. Create your own custom workouts, or download free ones that sync right to your watch. Or, if you've got a specific goal in mind for your next 5K, check out Garmin Coach. Featuring guidance from expert coaches and free training plans that adapt to you and your goals, it's a foolproof way to get to the finish line. As part of your training plan, it can even help you predict your race time. What about when you want to switch it up? Forerunner 245 Music also has activity profiles for cycling, pool swimming, indoor rowing and even for using the elliptical or stair-stepper.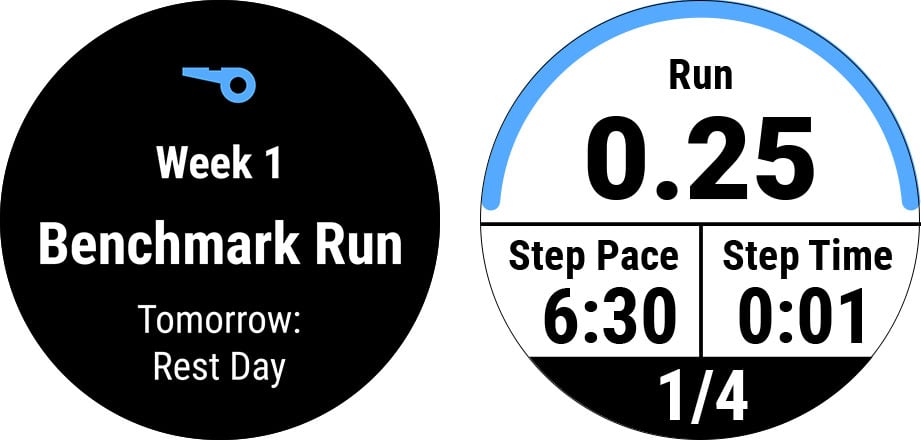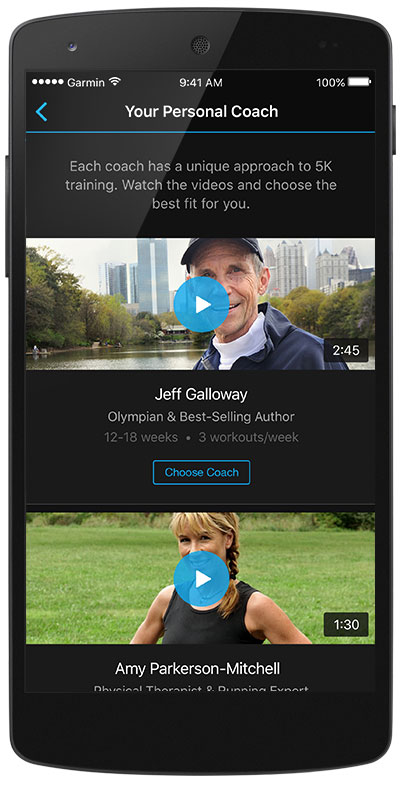 Analyse your running form
The Forerunner 245 Music GPS smartwatch also has the tools you need to improve your running form. The watch measures crucial running metrics2 such as cadence, stride length, ground contact time and balance, vertical oscillation and vertical ratio. These measurements are the key to understanding your form, so you can bring your best on every run and at every race. Your Forerunner 245 Music can start tracking these metrics with the addition of a compatible heart rate strap or the compact Running Dynamics Pod, which clips right onto your waistband.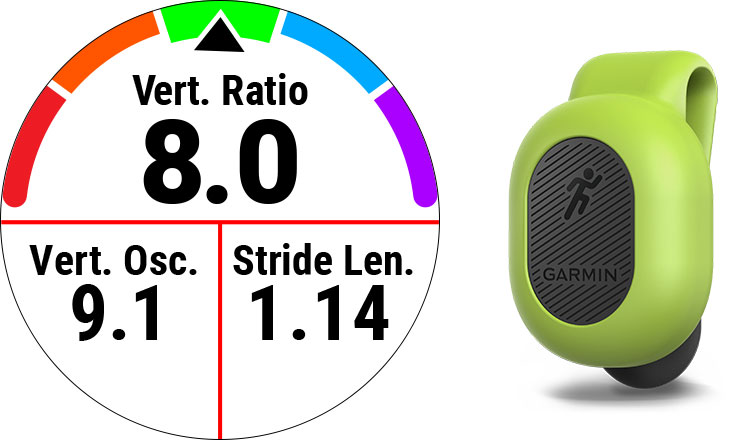 More ways to customise
Check out our Connect IQ Store, where you can add personality to Forerunner 245 Music by downloading apps, widgets, watch faces and more. It's easy and — even better — it's free. New apps are added every day, so you can keep tabs on when your Uber will arrive, challenge yourself with the Strava Relative Effort app, and even use the AccuWeather MinuteCast app to find out when the rain will start.
Wellness and advanced sleep monitoring
The Forerunner 245 Music smartwatch has tools to help keep tabs on your overall well-being and the sleep4 you're getting at night. These tools provide the crucial insight you can use to maximise your training. For example, it's our first running watch to include a Pulse Ox sensor5. This wrist-based sensor estimates your body's blood oxygen saturation, which can help gauge how your body is absorbing oxygen — especially while you sleep. And to give you an idea of how you're sleeping, Forerunner 245 Music tracks your light, deep and REM stages of sleep, along with movement throughout the night. It also features all-day stress monitoring for wellness tracking during the day. If your stress level starts to climb, use the relaxation breathing timer for a few minutes of guided breathing, which can help calm your mind and body. And to help you optimise your body's energy, Body Battery™ energy monitoring uses collected data to gauge your energy reserves at any moment, so you can plan your day to optimise times for activity and rest.
o your wrist — including period reminders, cycle details and symptoms logged for the day.
---
Click & Collect

Ready for collection within 48 hours (Usually same day)
Email notification when ready
Collection from our Portsmouth location
Note - Please bring with you a valid form of ID and your order confirmation.
---
Standard Delivery
Arrives within 2-5 working days
Dispatched within 24 hours
Dispatch days Monday-Friday
---
Express Delivery
Arrives within 1-2 working days
Dispatched within 24 hours
Dispatch days Monday-Friday
---
Special Delivery (delivered before 1pm)

Arrives next day guaranteed
Dispatched within 24 hours
Dispatch days Monday-Friday
Note - order must be placed before 1pm for guaranteed next day delivery. Orders placed after this time will be dispatched the next working day

---
International Delivery

Arrives within 3-14 working days
Dispatched within 48 hours
Dispatch days Monday-Friday
Note - Due to new EU customs policies, delivery times may be delayed.

---
Tracking information

If your order qualifies for a specific type of postage (ie. next day delivery or special delivery) your tracking number will be sent with your confirmation email.
If you have a 'signed for' parcel being delivered, please note that the tracking code will only update at the time a signature is provided. You will not see any updates before this.
No Hassle Returns
We all change our mind from time to time, some people more than others! So we understand that you may wish to return an item for lots of different reasons; no worries!
How?
Simply return the item in its original condition with a completed returns form (using the button below) to us at the below address and we'll arrange an exchange or refund as you wish. In the event that the item is not returned in the original or resell-able condition (including packaging), the item will be returned and/or a re-stocking fee will be charged. You will be contacted before any actions are taken.
Extended Christmas Returns

If you purchased an item via alexandrasports.com or instore after the 14th November, you are entitled to an extended returns period expiring 31st January.
Fast Processing
We'll process your request the day we receive it, but please allow 2 working days just in case we are extra busy or the postman is delayed! You can do this for refunds anytime within 14 days from the date you received the item, or anytime within 60 days if you would simply like to exchange for another size/colour or similar product.
Easy returns
We completely understand that having the right fit and/or style is crucial to your comfort and performance, that's why we always recommend that you come in and try before you buy; however if this isn't possible and you find that what you have bought from us isn't quite right, then send it back and try again!
Get it right first time
Many of our customers buy two pairs of the same shoe a half size apart and then send back the one that doesn't fit; if you want to do this just let us know when you order and we may be able to provide further advice before dispatch, if not, all you'll need to do is pay the postage on the return; easy!
Please note, all returns must be received in the original state they were received in, should the item(s) be deemed unfit for resale and/or damaged in anyway charges may apply to your refund/credit. Should this happen all our customers will be notified via email first.
Returns Address:
Web Returns Alexandra Sports
140 Gladys Avenue,
Portsmouth,
Hampshire,
PO2 9BL
---
In the rare event that you haven't received your item within the estimated time slot then please contact us on 02392 698285 or email: sales@alexandrasports.com with your order details and we can track your parcel and find out what's happened.
All claims for missing items must be made within 28 days of the estimated delivery date.
Exceptions
Apart from the delivery time exceptions, noted above, we do have a few exceptions where deliveries are either not possible or our customer service team will need to contact you to explain your options before processing and charging for your order; these may result in a slight delay in processing.
Here is a list of examples that may be relevant:
An item from your order is either found to be faulty or damaged before we dispatch and there is no more stock available in this product – we will contact you to discuss alternatives or confirm a cancellation.
You are attempting to order from outside the European Union or to a PO Box address.
Your order is flagged by our system as a possible fraudulent order – apologies if this happens; however, the system makes this decision based upon information from banks and other agencies as well as the combination of items ordered; we will contact you to confirm your identity and order before processing such orders. This is for everyone's security so please don't be offended.
Your item is not available – We operate a state-of-the-art live stocking system that is accurate to within 5 minutes; unfortunately even this still leaves room for rare stock control errors where your item may be shown as available; when in fact it is out of stock. On the rare occasion that this may occur, we will contact you to discuss further options.